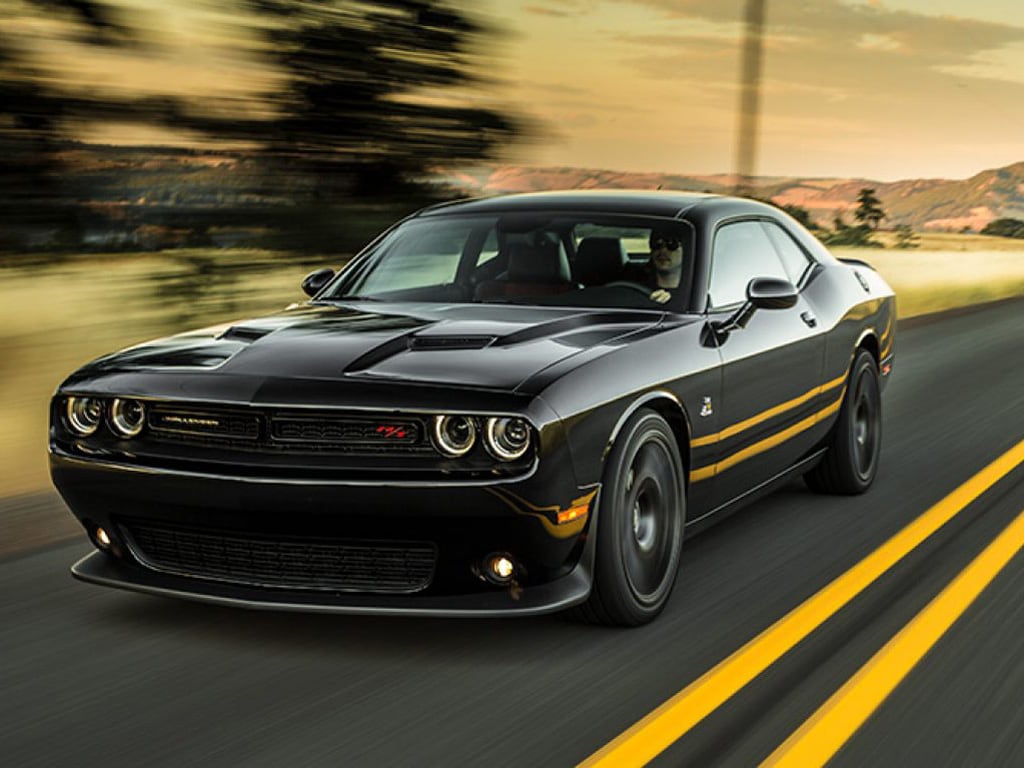 The Dodge Challenger has become internationally recognized as both a classic and current iconic American muscle car. Challengers have been featured in many television shows, music videos and movies, including the 1971 film Vanishing Point.
Although many car aficionados wouldn't recognize the first-generation Silver Challenger club sedan, it did carry the Challenger name and was produced from 1958 to 1959.
The second-generation Dodge Challenger is the one that has become known as a classic muscle car and was sold from 1970 to 1974. The Challenger was designed to compete with the Ford Mustang and Chevrolet Camaro. It was available as a two-door convertible or a two-door hardtop/notchback coupe.
The second-generation Dodge Challenger featured several available engines including I6 and V8. These cars have become quite the collector's item as only about 165,000 were produced during that time frame.
A third-generation Challenger was produced by Mitsubishi Motors from 1978 to 1983, but it is generally not considered to be in the same class as the second or fourth-generation Dodge Challenger.
In 2006 the Dodge Challenger concept was unveiled at the Detroit Motor Show, which had muscle car lovers very excited that the classic Challenger was making a comeback. The latest iteration of the Challenger, a two-door notchback coupe, began production for the 2008 model year.
It also has a large number of engine choices including V6 or V8 with four, five, six and eight-speed transmissions. There are many different models and editions of the current Challenger, which offers great styling paired with modern power, reliability and safety features.
2017 Dodge Challengers in Nanuet
The all-new 2017 Dodge Challenger is better than ever and comes with available all-wheel-drive. Rockland Chrysler Jeep Dodge RAM has several new and pre-owned Dodge Challenger varieties including:
R/T Coupe
SRT Hellcat Coupe
SXT Coupe
And More
CContact us today to learn more about our selection of Dodge, Chrysler, Jeep and RAM vehicles.