To kick off the Safari that keeps the world on the edge of their car seats (literally), Jeep released seven new concept vehicles, each with their unique off-roading style. To take on the red rock of Moab, these four by fours had to be pretty special, but that's not hard when we're talking Jeeps.
We are going to talk about the three that stood out to us, but don't worry, we won't forget the rest.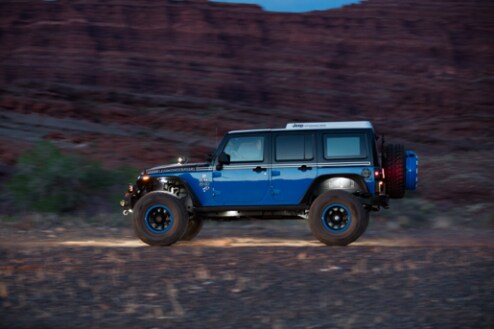 The
Jeep Grand One Concept
celebrates a long and loving relationship between the first Jeep Grand Cherokee and durability
—
the two have been inseparable for 25 years! To create a concept car that held the spirit of the 1993 Grand Cherokee, Jeep set out on a mission to refurbish an original. Enforcements made to the vehicle include a two-inch lift with Dana 44 axles on new suspension links and
33-inch BFGoodrich Mud-Terrain KM2 tires. Most importantly, the concept moves its way to the interior for a full embodiment of frosted-tip era off-roading. Inside, a hard-wired car phone, Game Boy system, and flannel headliner serve as a reminder of your high-school fantasies. To say the least, we want it this way.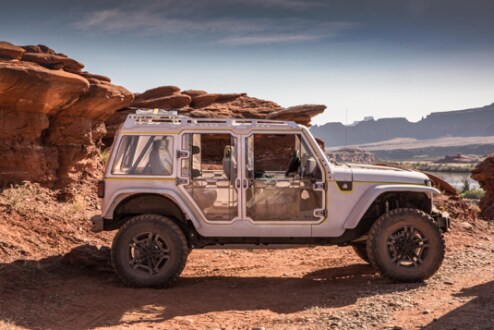 360 degrees of exhilarating views are always in sight in the open-air
Jeep Safari Concept
. If there's ever a time to feast your eyes on something delicious, it's in the red rock arena of southern Utah. The Safari Concept allows you to do just that from the comfort of a seatbelt. But wait, that's not even our favorite part. This set of wheels is a tailgating dream! The back door opens to reveal a steel table and cutting board, because who doesn't want to cut up a fresh watermelon in the desert heat?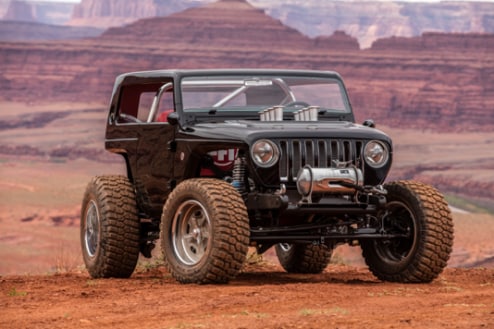 We bet you never thought you'd use the words "hot rod" to describe a Jeep, but think again. The Jeep QuickSand concept was inspired by 1960s American muscle. Although the concept is loosely based on the production Wrangler model, it takes on a spirit that is all its own. A diamond-quilted red leather interior plays on muscle car design and well, is just plain sexy. The power within is a 392 Crate Hemi with Borla tall-stack injection, so there is no shortage of power here. Not every vehicle can take the heat of the desert, but this hot rod definitely can.
Although those were our favorite, we won't forget the other concepts that made an appearance in the desert!
The Jeep Trailpass concept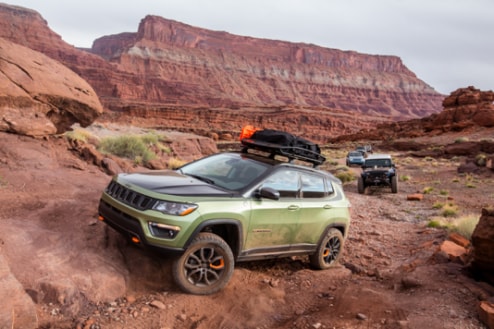 The Jeep Switchback concept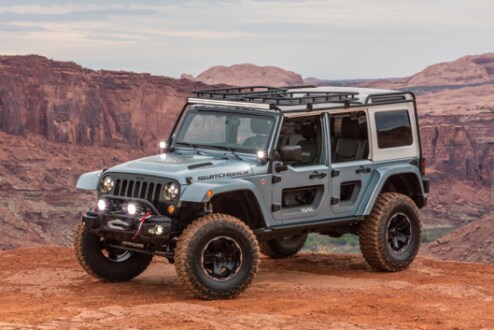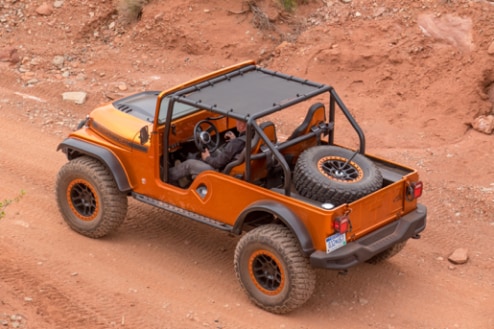 The Jeep Luminator concept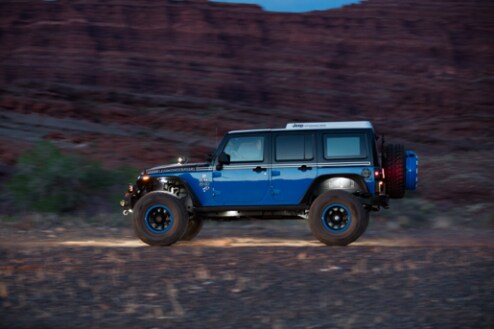 Which Jeep concept featured at the 2017 Moab Easter Jeep Safari was your favorite?