Holding the title of America's Oldest Winery, is no small feat. It requires years of recipe perfecting, patience, and a commitment to producing crowd-pleasing concoctions.
Well, that's exactly what the team at Brotherhood Winery has managed to achieve. What began as a one-man-operated wine cellar in 1839 flourished into a nationally recognized destination for vintage enthusiasts.
Of course, the history of this winery is only part of what makes it so special. Ready to dive into the fascinating bouquet that is Brotherhood Winery? Pour up a glass, sit back, and get ready to take a journey along one of the Hudson Valley's most prized gems.
The Main Event: Brotherhood Wines, Ciders, and More!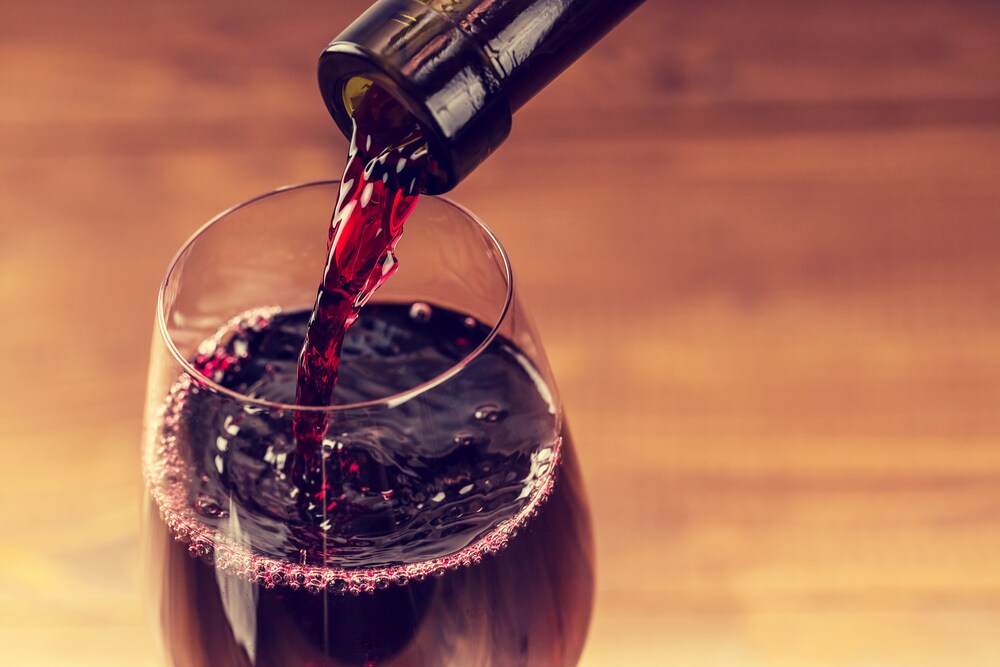 Before we give you an overview of the storied history surrounding this vino sanctuary, let's first take a gulp of there wine selection. Here it goes!
If you prefer red:
1839 Cabernet Sauvignon: Deliciously fruity, delightfully tart, deeply spicy
Brotherhood Winery Rosario: Mellow, sweet, and perfect for Sangria.
Brotherhood Winery Ruby Port: Cask-aged, Brandy-infused, cold-winter-appropriate
I Love New York: Blend of Baco Noir, aged Merlot, and Cabernet Sauvignon; notes of blackberry, black cherry, and vanilla.
If you prefer white:
Brotherhood Gewurztraminer: Crisp, clean, and bursting with flavors of lychee, white peach, and white flowers.
Brotherhood Winery May Wine: Spring-inspired, strawberry-hinted, German-born.
B Sparkling Riesling: Bubbly, pungent, and reminiscent of melon and honey crisp apples.
Brotherhood Winery Chardonnay: Classic, buttery, scented with pears.

In the mood for something a little different? Brotherhood Winery serves up bottles of hard cider from their offshoot business, Standard Cider Company in Washingtonville, New York. These apple-packed elixirs come in a variety of different flavors-each featuring unique profiles, apple varietals, and added spices.
For instance, True Companion delights your palate with the ever-so-slight sweetness of apples complimented by a touch of ginger. The result is a pungent, taste-bud-tantalizing drink that's equal parts refreshing and addicting.
Elixir-Embracing Events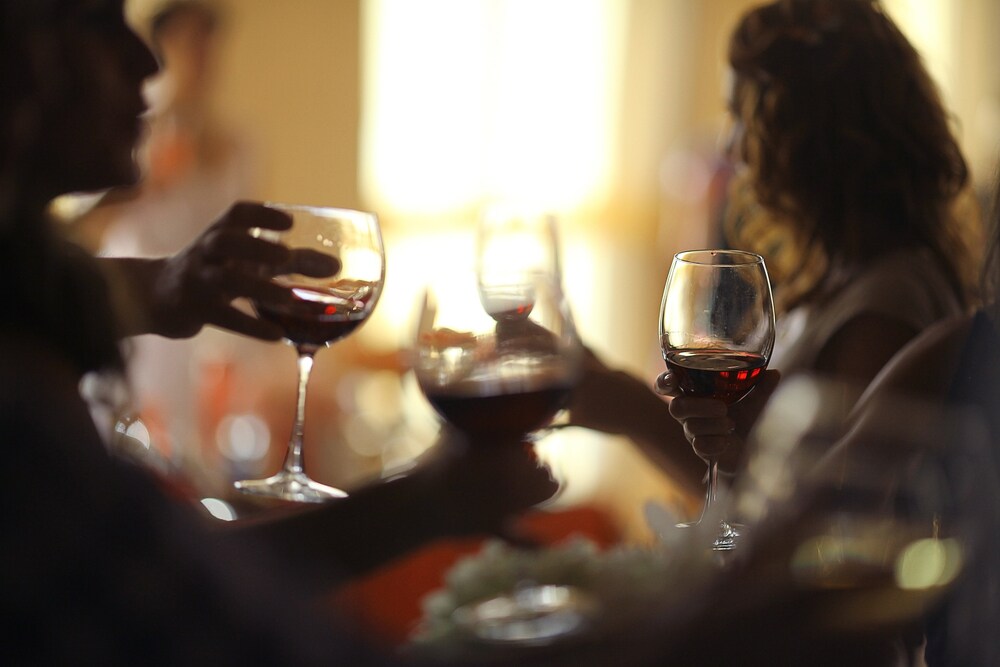 Every winery needs a lineup of exciting attractions that help bring the community together in celebration of the one, true love: wine.
That's why Brotherhood Winery keeps locals coming back for pour after pour with their selection of annual events. From Brewtoberfest to the Halloween Ball, and everything in between, you'll find something worth commemorating with a peek at their Instagram.
Plus, tours of the Grand Salon, mansion, wine cellars, and more are always available throughout the year. That way, you'll never have an excuse to miss our on a single sip of these legendary vinos.
The History of Brotherhood Winery
The best establishments are typically fueled one person with the desire to bring their passion to the masses. Luckily for the Hudson Valley, French immigrant, Jean Jaques acquired the land on which Brotherhood now stands in 1810. After building the winery's first underground cellars, the first bottle of vino was born.

Sixty years later, the Emerson family purchased Jaques' vineyard and cellar and incorporated it into their utopian community, the Brotherhood of New Life, which inspired the eventual name of the winery.
During the Prohibition Era, the winery operated as a source for the vintage used in religious ceremonies, keeping the winery alive in a time when most of the valley's cellars were shut down.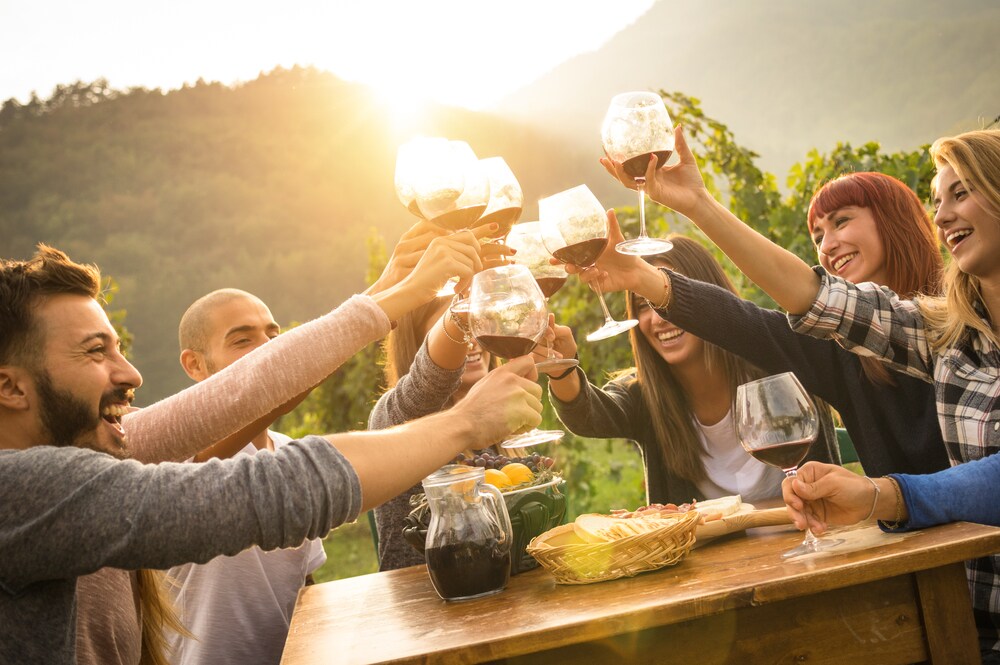 Once Prohibition was repealed, the destination was opened for tours, parties, and other events that drew vintage lovers from all corners of nearby New York City.
In 1999, Brotherhood Winery overcame a tragic fire with the generosity of owner and well-known vitiner, Cesar Baeza. Upon forming a partnership with the Castro and Chadwick families of Chile, Brotherhood has since undergone major renovations and improvements to restore every inch of this wine mecca beyond its former glory.
As a result of Baeza's tireless efforts to revitalize Brotherhood, it remains an historical landmark and go-to hotspot for residents of Washingtonville and beyond.
Wine Not Visit Brotherhood Winery Today?
So, there you have it: your up-close and personal look at just a few of the reasons why Brotherhood Winery has established itself as a crowd favorite in your area.
Now, all you have to do is head on over with a group of your closest pals or your significant other and sip on the concoctions whipped up at America's Oldest Winery.