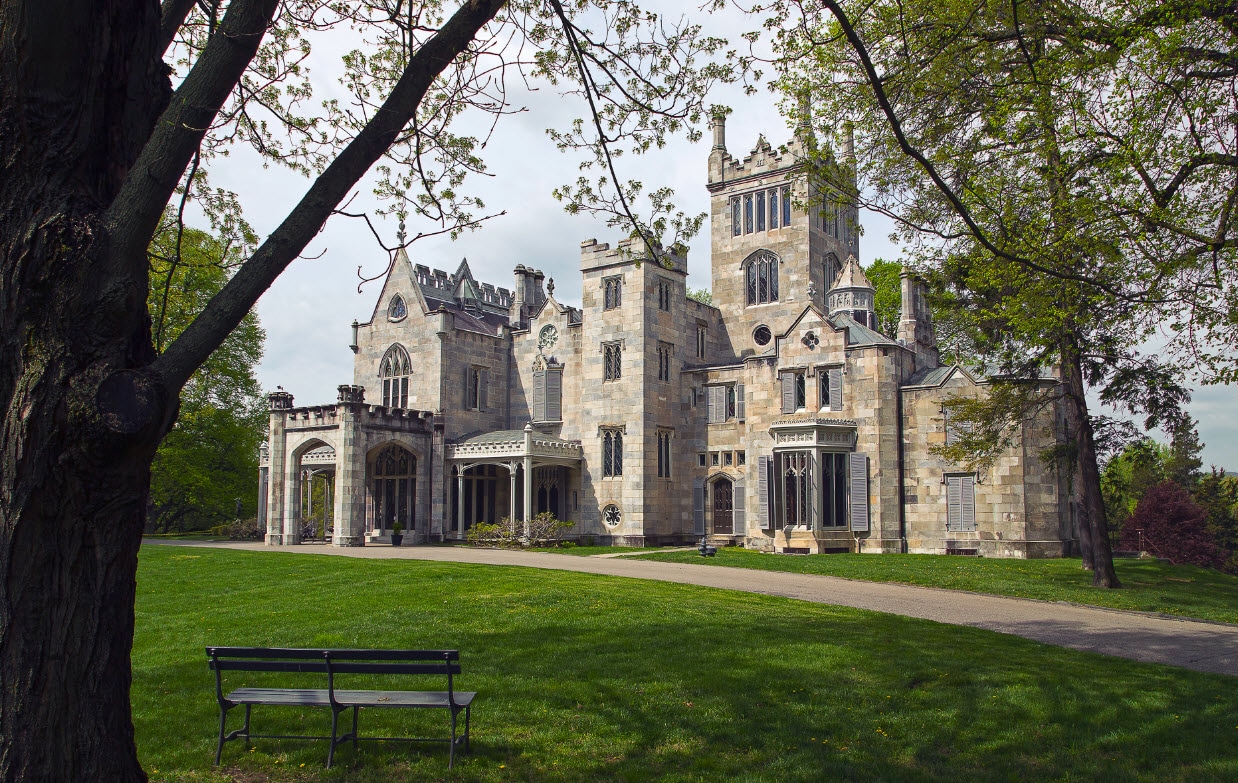 When former New York City mayor William Paulding Jr. commissioned Lyndhurst Mansion in 1838, critics laughed at him for choosing such an uncommon style. Its asymmetric, Gothic-Revival architecture ended up fascinating locals for decades.
Throughout this time period, three separate wealthy families called it home. Now, the National Trust for Historic Preservation has restored much of its grounds for public tours and private events. If you're planning a visit, consider checking out the following notable sites at Lyndhurst Mansion.
Bowling Pavilion

Separate from the main building and down by the Hudson River, the Bowling Pavilion is said to house one of the first regulation bowling alleys in the nation. This building has recently been restored after a mid-twentieth century collapse, and you can even go bowling in it if you rent the space for a special event.
This recreation building was built in 1894 by Helen Gould, daughter of railroad tycoon Jay Gould. She made sure it served the community, too. In its north parlor, she led a sewing school for women of all backgrounds. This provided them with skills needed for more job opportunities.
Because of the large windows, its easy to see inside when the building is closed. If you'd like to enter, take a Gardens, Grounds & Bowling tour on Sunday mornings at 10:00 am.
Backstairs Tour
While this tour doesn't take you through the main rooms of Lyndhurst Mansion-you'll want the Classic Mansion Tour for that-it does offer a breathtaking view of the Hudson River Valley and Manhattan. That is, once you climb 79 stairs to get to the top of the observatory tower.
Afterward, you'll descend all the way back down into the basement. There, you'll get a glimpse behind the scenes of Lyndhurst living: This shows you where the servants worked, dined, and slept. The tour even includes a visit to the 1911 laundry building.
Lyndhurst Grounds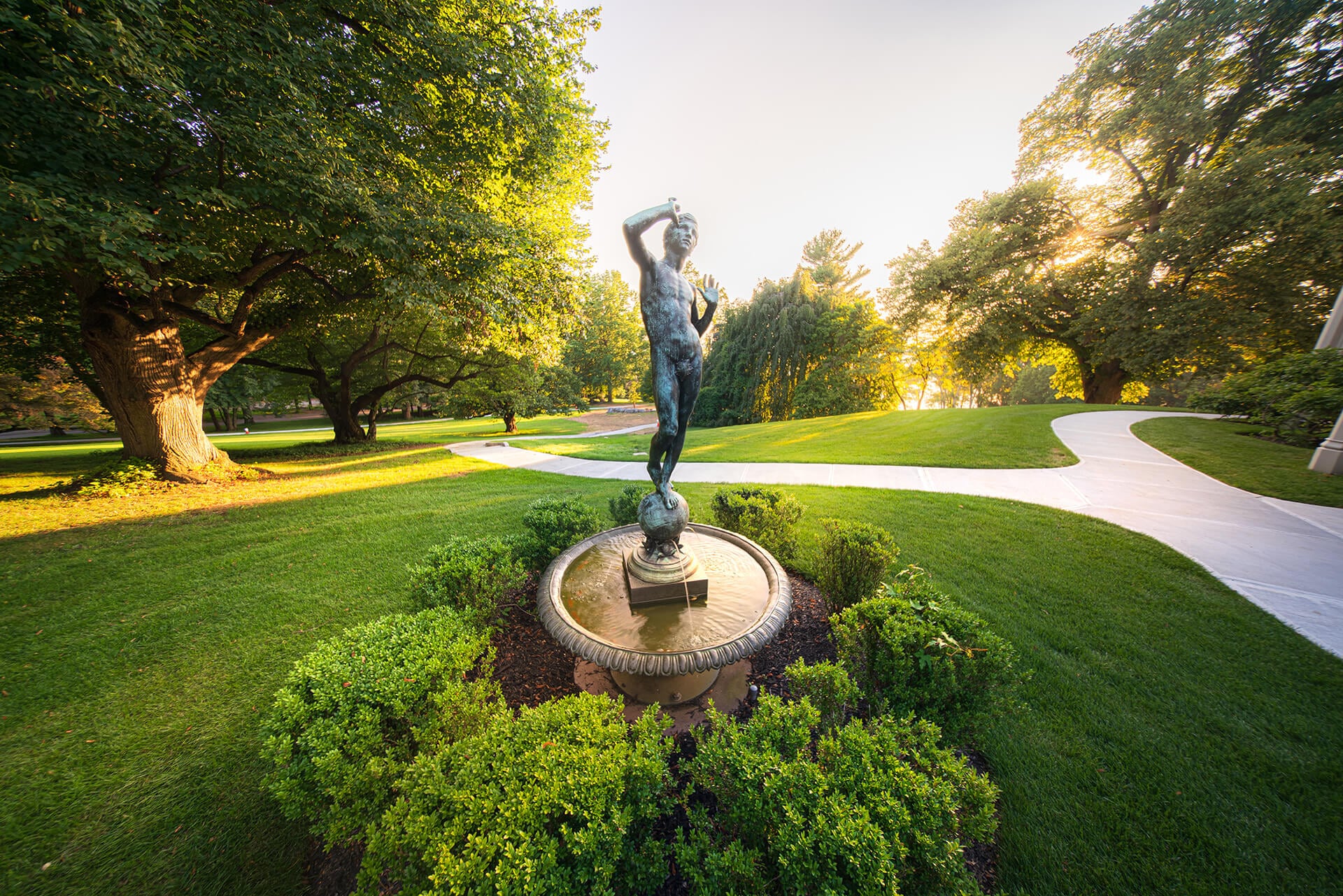 Not interested in a tour of the buildings? Visitors are invited every day of the week to stroll the 67-acre grounds. Nature-minded individuals can see native and ornamental trees, including the linden trees that Lyndhurst was named for. Film enthusiasts can see the mansion as it was filmed for exterior shots in the early 1970s' Dark Shadows movies.
With the recent restoration of Lyndhurst's lower landscape, you can step off the mansion veranda and take a meandering path through rockeries and viewing platforms all the way down to the bowling pavilion and the Hudson River.
Plan Your Visit
Head to Tarrytown to see this impressive and historic mansion in person. Tours are open to the public, but hours change by season. Make sure to follow Lyndhurst Mansion on Facebook to learn about updated hours and upcoming events!