When you're craving traditional Italian, fresh seafood, and perfectly cooked steaks, you can't go wrong with a meal at Rini's Restaurant & Wine Bar. Here, you'll find delicious foods, unique cocktails, and a welcoming environment to enjoy them in.

---
Lunch Menu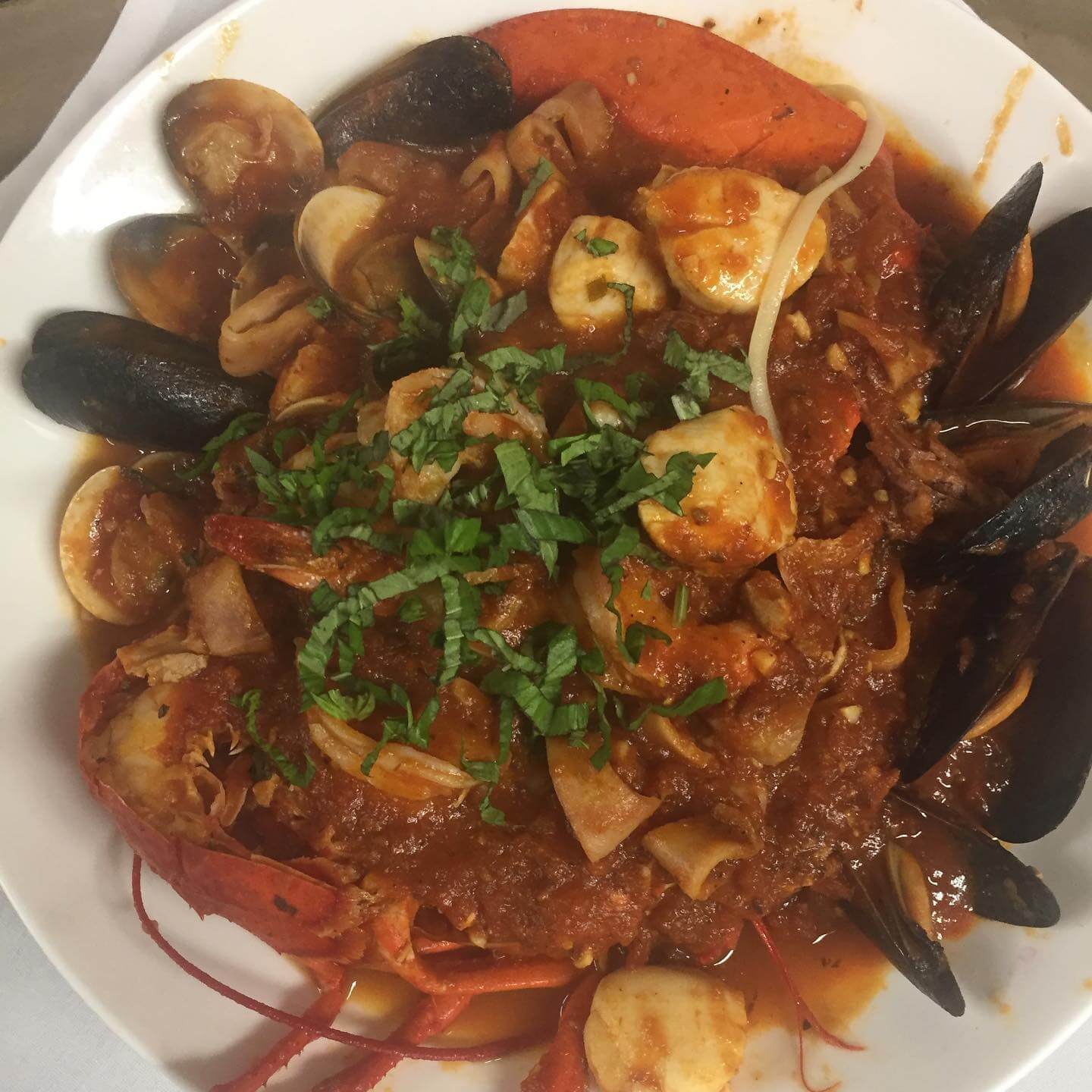 On the lunch menu, you'll find a selection of light shareable appetizers, like the Classic Shrimp Cocktail, Cold Antipasto Soppressata, Fresh Mozzarella & Roasted Red Peppers, and Mussels By Rini's, which can be served with a garlic and white wine sauce, marinara sauce, or garlic and hot cherry peppers.

You can follow that up with their soup and salad entrees. The Creamy New England Clam Chowder pairs nicely with the Classic Caesar Salad. Vegetarians will enjoy The Minestrone Ortolana (Tuscan Vegetable) soup, and the Baby Spinach & Pecan Salad.
On the lunch menu, you'll also find a selection of wraps, sandwiches, burgers, pastas, and pizza.
---
Dinner Menu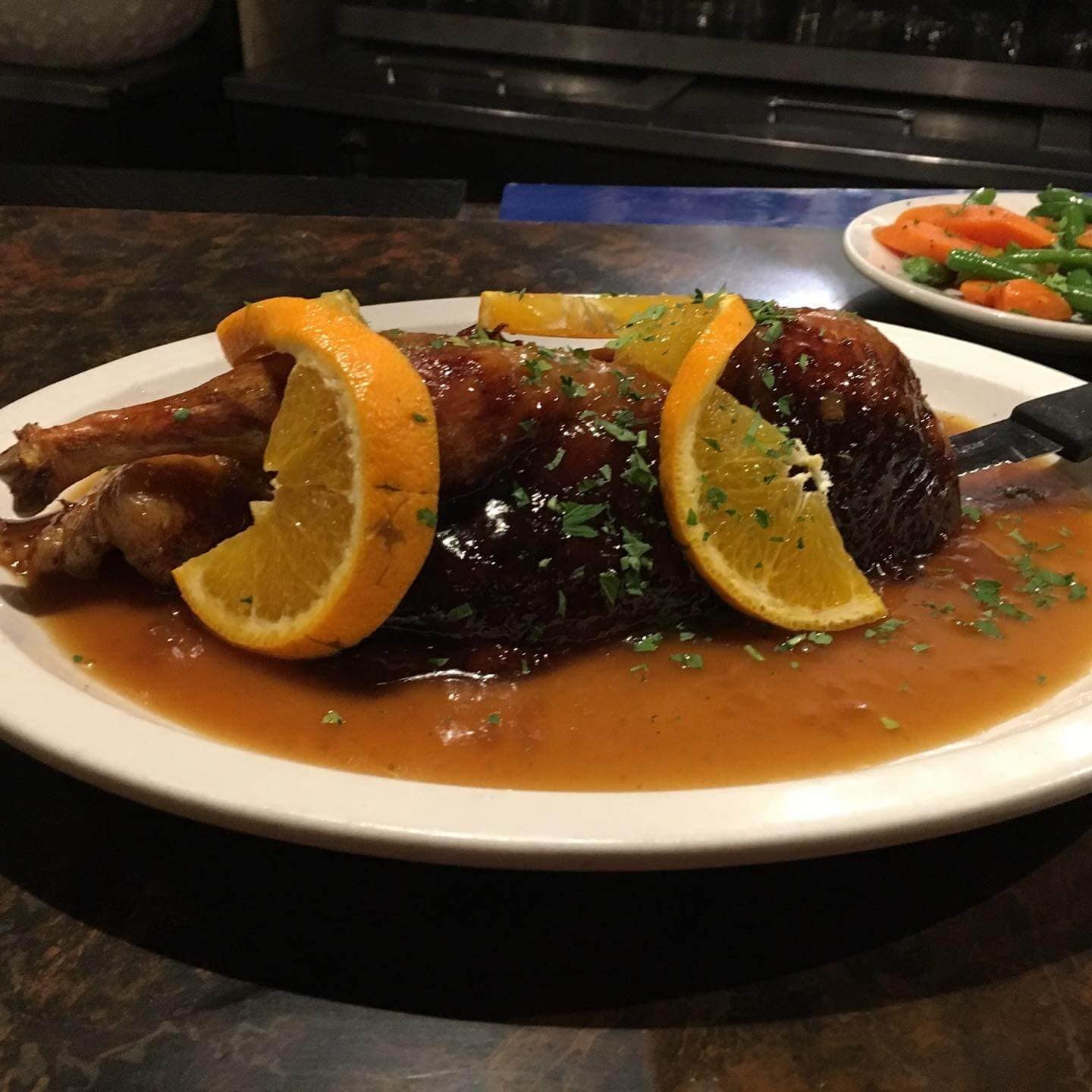 The dinner menu takes what's great about the lunch menu and simply expands it.
The seafood menu contains a selection of broiled, steamed, or stuffed Maine Lobsters, Alaskan King Crab Legs, Surf and Turf, Crab Cakes, Stuffed Rainbow Trout, Monkfish Livornese, Cajun Swordfish, and Branzini Mediterreneo.
Some of the other dinner specials include Roasted Duck, Pork Osso Buco over Rice, Lamb Shanks, and Rib-Eye Steak Madeira.
There's something for everyone here! Vegans will enjoy the Vegan Penne Ala Vodka with Peas, Vegan Baked Ziti, or the Whole Wheat Spaghetti Primavera. There's also a selection of vegan pizzas, made with cashew nut ricotta cheese and vegan mozzarella.
---
Beverage and Wine List
On our wine list, you'll find a selection of white, red, and sparkling wines that you can order by the glass or the bottle. When it comes to our cocktail menu, we have margaritas, martinis, and cosmopolitans that have unique twists, like the Starbucks Martini, or the Razzmopolitan.
---
Catering & Events
Rini's is also available to help you with event planning, whether that be ordering catering for your wedding, or booking a private room for your next party.
They also host a number of live music events for you to enjoy. In order to stay up to date on all the happenings, be sure to give them a follow over on their Facebook page!