Your cell phone and your car perform a similar function. You use them to stay connected with friends, work, and family. When you set up Apple CarPlay®, your Apple device and your vehicle work together to achieve even more.
Here at Rockland CDJR, we want the drivers of New City, Nanuet, and Pearl River, NY, to enjoy all the advanced features that modern vehicles offer. That's why we've put together this quick guide to setting up Apple CarPlay®. Read on, and in minutes you'll be discovering its many features.
What Can Apple CarPlay® Do?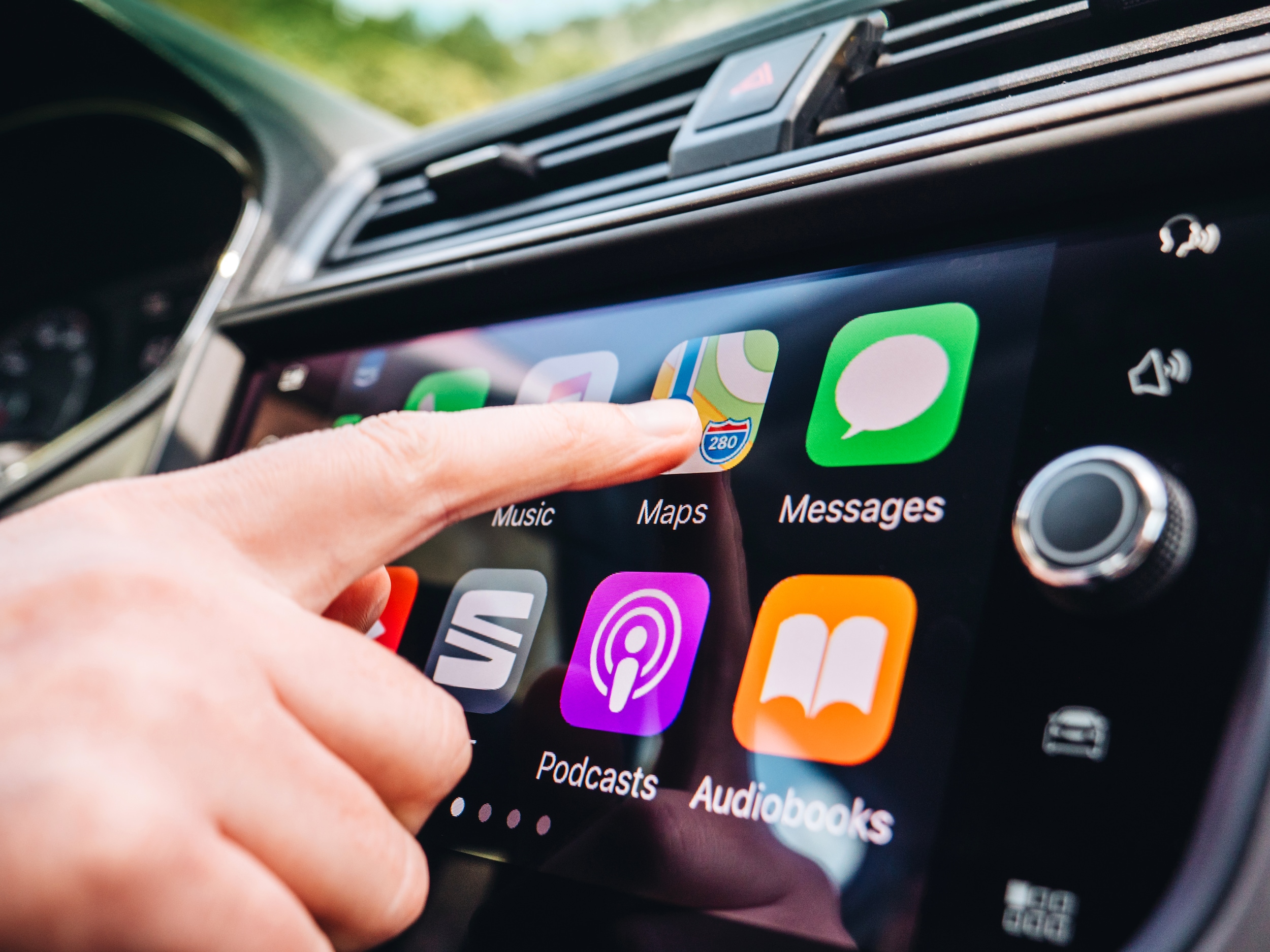 Apple CarPlay® syncs your Apple device with your car's entertainment system. This broadly helpful feature can integrate with your apps for scheduling, navigation, and messages. It also makes it easy to play your favorite audiobooks, podcasts, and music on the road.
Safety comes first when operating a vehicle, and Apple CarPlay® is designed with that in mind. Many cars use voice-recognition technology to respond to your commands. With your hands securely on the wheel and your eyes on the road, you'll be able to start navigation or skip a song on your playlist without lifting a finger. That's not just smart driving, it's convenient, too.
There are two primary ways to get started with Apple CarPlay®. Many recent car models allow for wireless setup, requiring no equipment except your Apple device and your car.
Begin by setting your car's entertainment system to wireless or Bluetooth® mode. Now, find and hold down the voice-command button on your steering wheel-it looks like a speaking head.
Navigate through the following screens on your Apple device: Settings > General > CarPlay > Available cars. Select your vehicle, and you're ready to start accessing apps from your vehicle. If your vehicle doesn't appear, repeat the first steps. It's likely your Bluetooth® mode isn't sending out signals.
If your car doesn't offer wireless setup or you'd prefer a different tactic, you'll be using a USB port. The port you're looking for is a narrow rectangle. Many car models place at least one USB port near the entertainment system. Plug your Apple device into the car's USB port using its regular charging cable and you're ready to start using Apple CarPlay® features.
Further Customization of Apple CarPlay®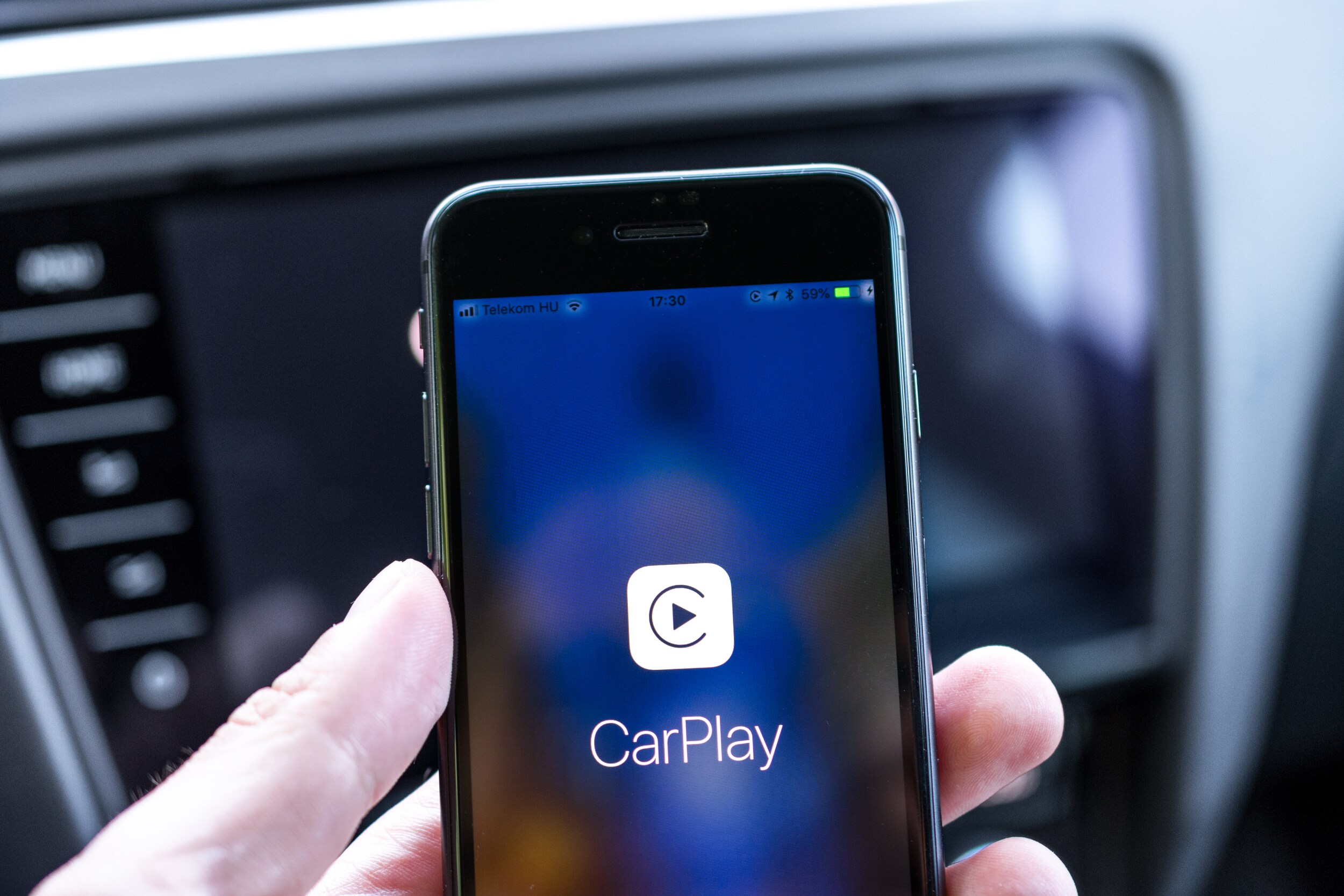 As soon as you connect to Apple CarPlay®, its home screen might appear on your entertainment system's screen. If your model of car doesn't do this, just select the green Apple CarPlay® logo on the car's menu screen.
Once you've started to use Apple CarPlay®, you'll discover plenty of personalization options. If you'd like to add, remove, or reorganize the apps that appear on your vehicle's screen, use your Apple device. Navigate through Settings > General > CarPlay. Select your vehicle, then the Customize button.
Your Dealership Answers Your Setup Questions
Now that you know the basics of setting up Apple CarPlay®, have fun with it. Explore the features, test them out, and learn what neat tricks your vehicle has in store for you.
If you still have questions about Apple CarPlay® setup or any other aspect of your vehicle's technology, don't hesitate to contact the team at Rockland CDJR. New City, Nanuet, and Pearl River drivers, give us a call today with any of your automotive questions. We're happy to answer them for you!