View Inventory
Schedule a Test Drive
2018 RAM ProMaster City at Rockland DCJR
RAM is looking to lend a helping hand to enhance the small business practicality and efficiency. The 2018 ProMaster City has a long list of best-in-class features and capabilities that immediately make this Class 1 van stand out from all the others, and the large array of aftermarket additions can aid in organization, transportation, or comfort specific to your business needs. If you're looking for a vehicle that will raise your business to the next level and has the durability to make it last for years to come, the ProMaster City is the solution.
Engine Performance
2.4-liter Tigershark MultiAir inline four-cylinder engine
Best-in-class 178hp and best-in-class 174 lb-ft of torque
Highway driving range of up to 448 miles
Safety Features
Four-wheel antilock twelve-inch disc brakes
Optional vehicle tracking system for security and fleet mapping
Newly standard rearview camera for enhanced maneuverability
Vehicle Design
Best-in-class total of 131.7 cu.ft cargo space
Best-in-class 1,885-pound maximum payload
2,000-pound tow capacity when equipped with Trailer Tow Package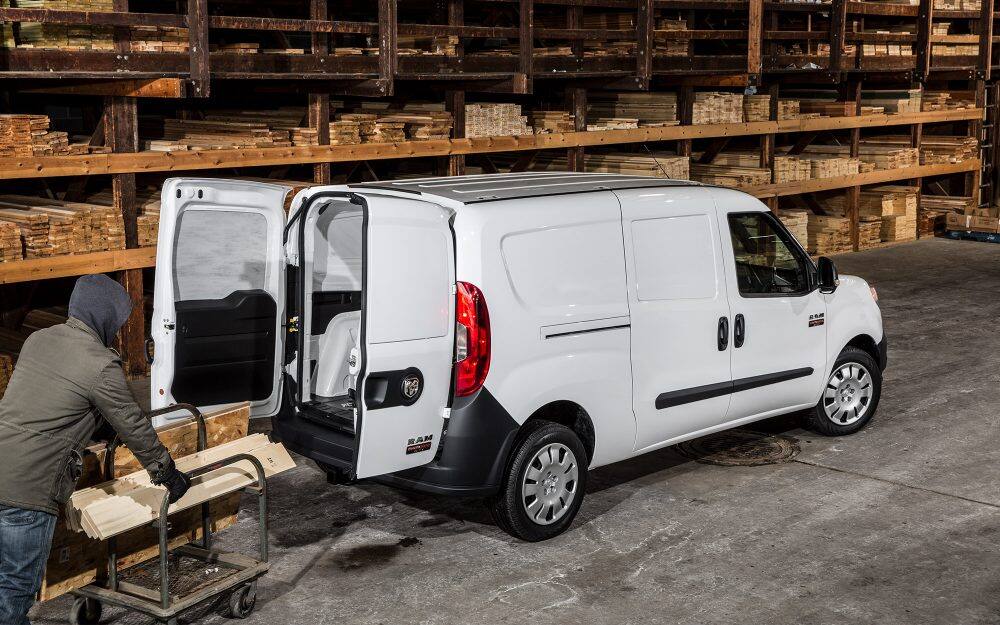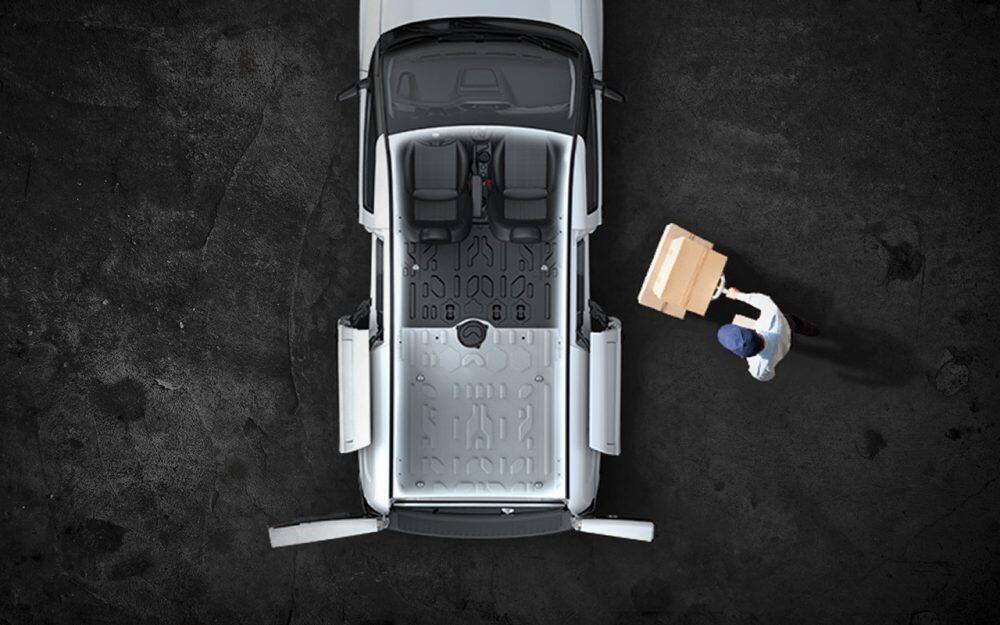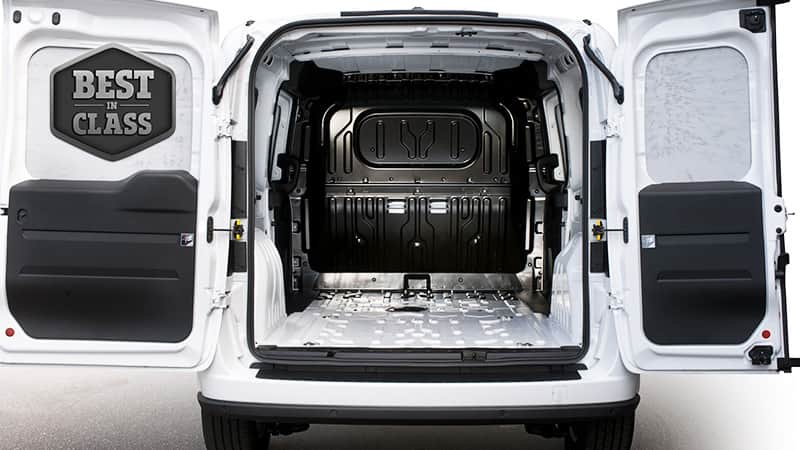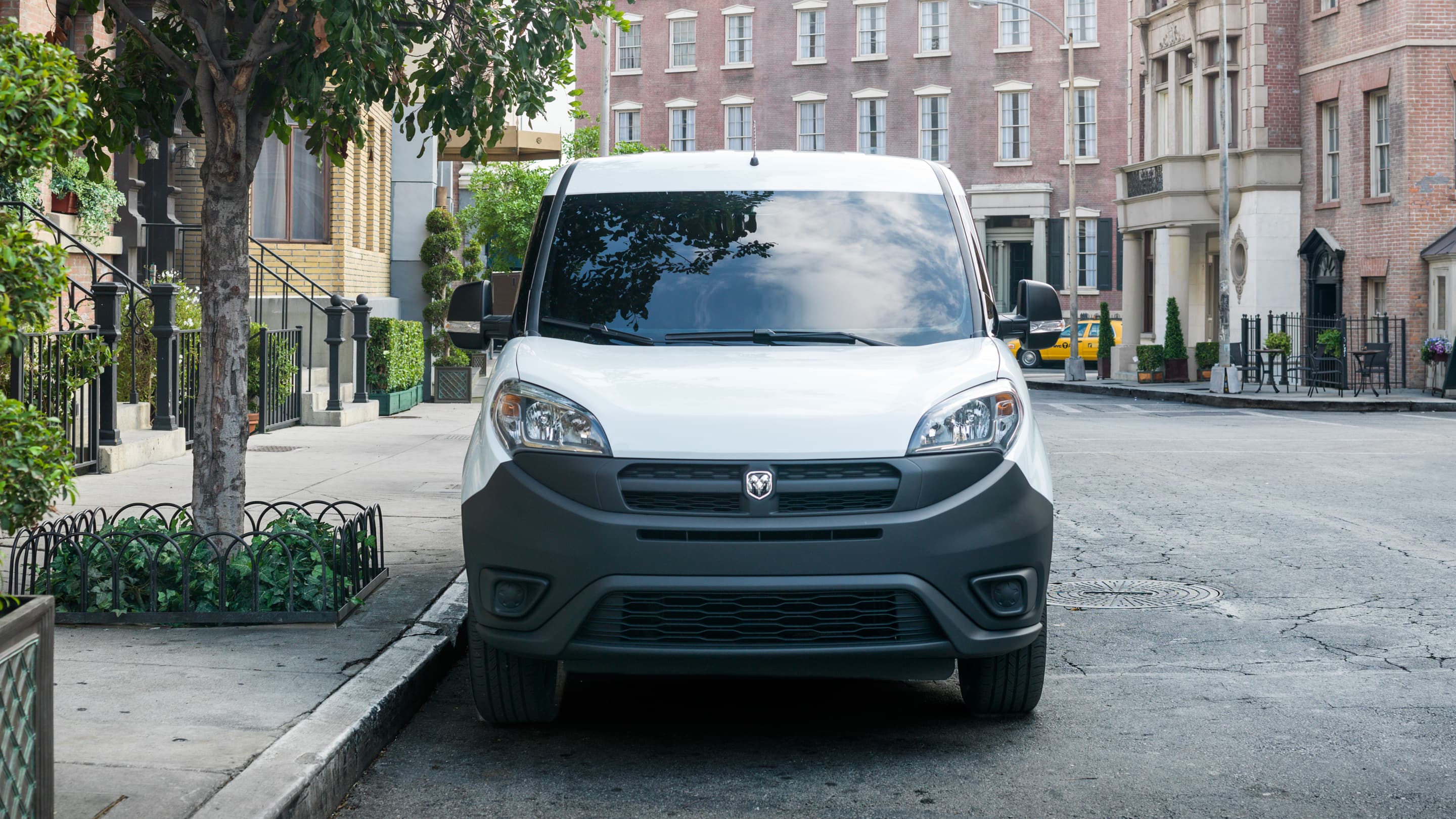 How durable and efficient is the powertrain?
A great vehicle starts with fantastic building blocks, and for the 2018 RAM ProMaster City this comes in the form of its 2.4-liter Tigershark MultiAir inline four-cylinder engine. With its nine-speed automatic transmission, this Class 1 gets best-in-class 178hp and best-in-class 174 lb-ft of torque, all with the handling and budget-friendly advantage of a front-wheel drive configuration. This provides greater stability during inclimate weather, and keeps all the drivetrain equipment upfront so the rear floor of the van is as low and flat as possible. Adding to the savings, the ProMaster City gets fantastic best-in-class 21/24 mpg. Its sixteen gallon fuel tank gives the ProMaster City a highway driving range of up to 448 miles! The nine-speed coupled with the pulse-width-modulated fuel pump operates to deliver the exact power level required at any given moment, giving the vehicle efficient running speeds and gas-usage even at low gears.
What design features will work best with my business?
Whether you need space for equipment, building supplies, catering decorations, or even a full size refrigerator for food delivery, the 2018 ProMaster City offers the spaciousness to outfit the rear cabin with any storage modules, pallets, and other large-sized needs despite being a compact van. The rear 60/40 doors and sliding side doors opens to a 48.4-inch wide (between wheel wells), 87.2-inch deep, and 51.8-inch high loading area to give your van an impressive best-in-class total of 131.7 cu.ft space that's large enough for two pallets, all at a very easy 23.3-inch loading height! Big space doesn't mean much if it doesn't have to capability to handle weights, but you're more than covered in that department as well. The powertrain can handle a best-in-class 1,885-pound maximum payload and when equipped with the Trailer Tow Package, the 2018 ProMaster City has no problem adding on a 2,000-pound tow weight. It's exterior can also add on a roof rack for additional large-item storage. There's no need to worry about navigability or maneuvering, either. The 122.4-inch wheelbase supplies a great 42-foot turning radius, and the compact exterior design has been inspired by similar commercial vehicles found on the tighter, windier streets of Europe, so you know it can make it down narrow streets and around acute corners. Business friendly additions include standard Bluetooth with voice recognition, great ergonomic design and comfort, plenty of driver cabin storage places for papers, and standard rearview camera for easy parking.
What protects my 2018 ProMaster City?
Safety starts with the four-wheel antilock twelve-inch disc brakes with thicker linings to provide a firm stop and outstanding durability. Brake assist comes standard, providing extra stopping force in emergency situations. Electronic stability control, roll mitigation, hill start assist, and trailer sway damping all actively assist with vehicle stability and handling to keep your vehicle performing predictably and swiftly when evasive maneuvers or a sudden turn are taken. The cabin space is outfitted with an array of surrounding airbags in the event of a crash to keep you and your passenger(s) safe. A vehicle tracking system is optional for those who would like added security and for those who have a fleet who wish to know where their vehicles are throughout the day to day operations of your business.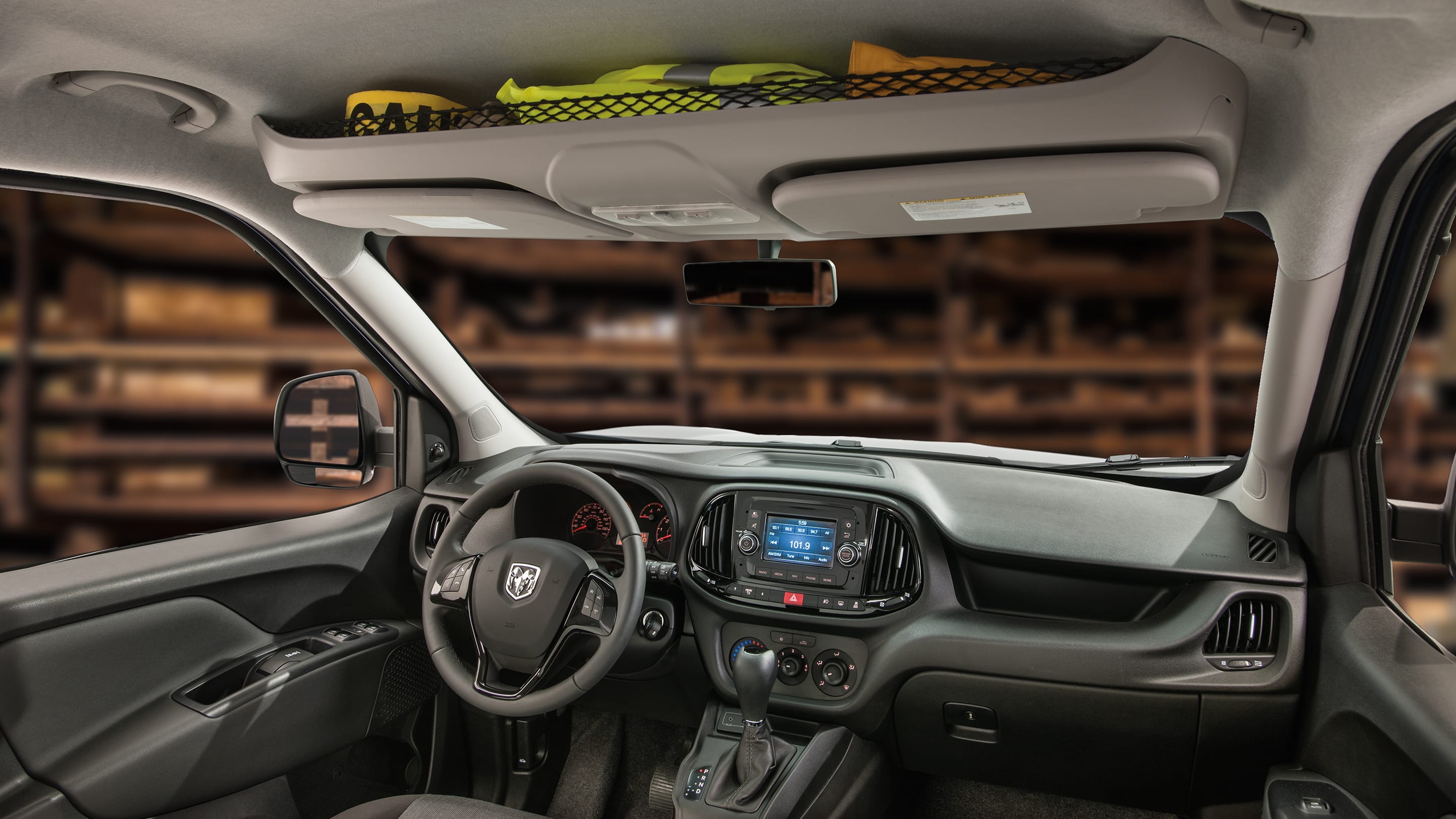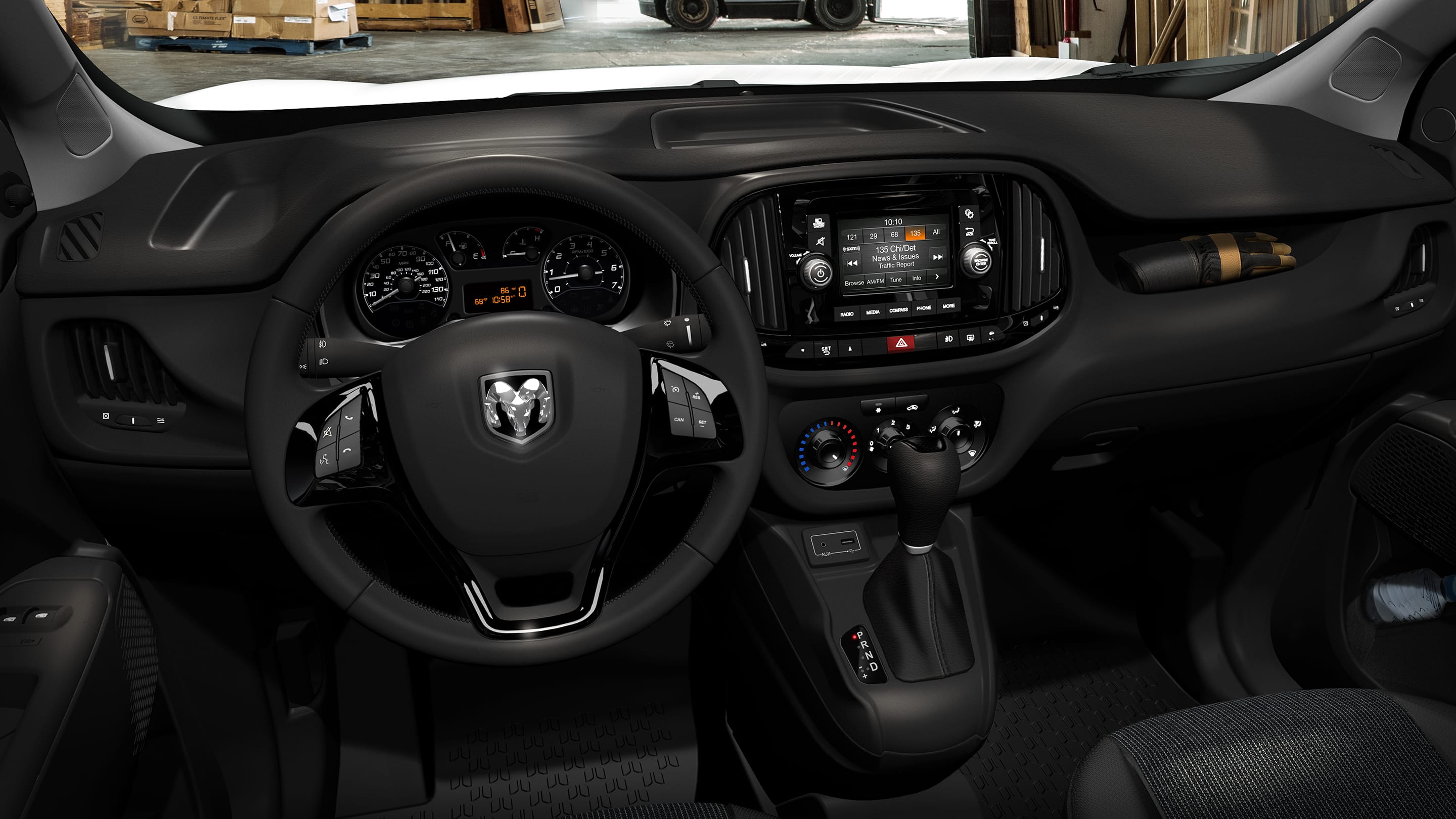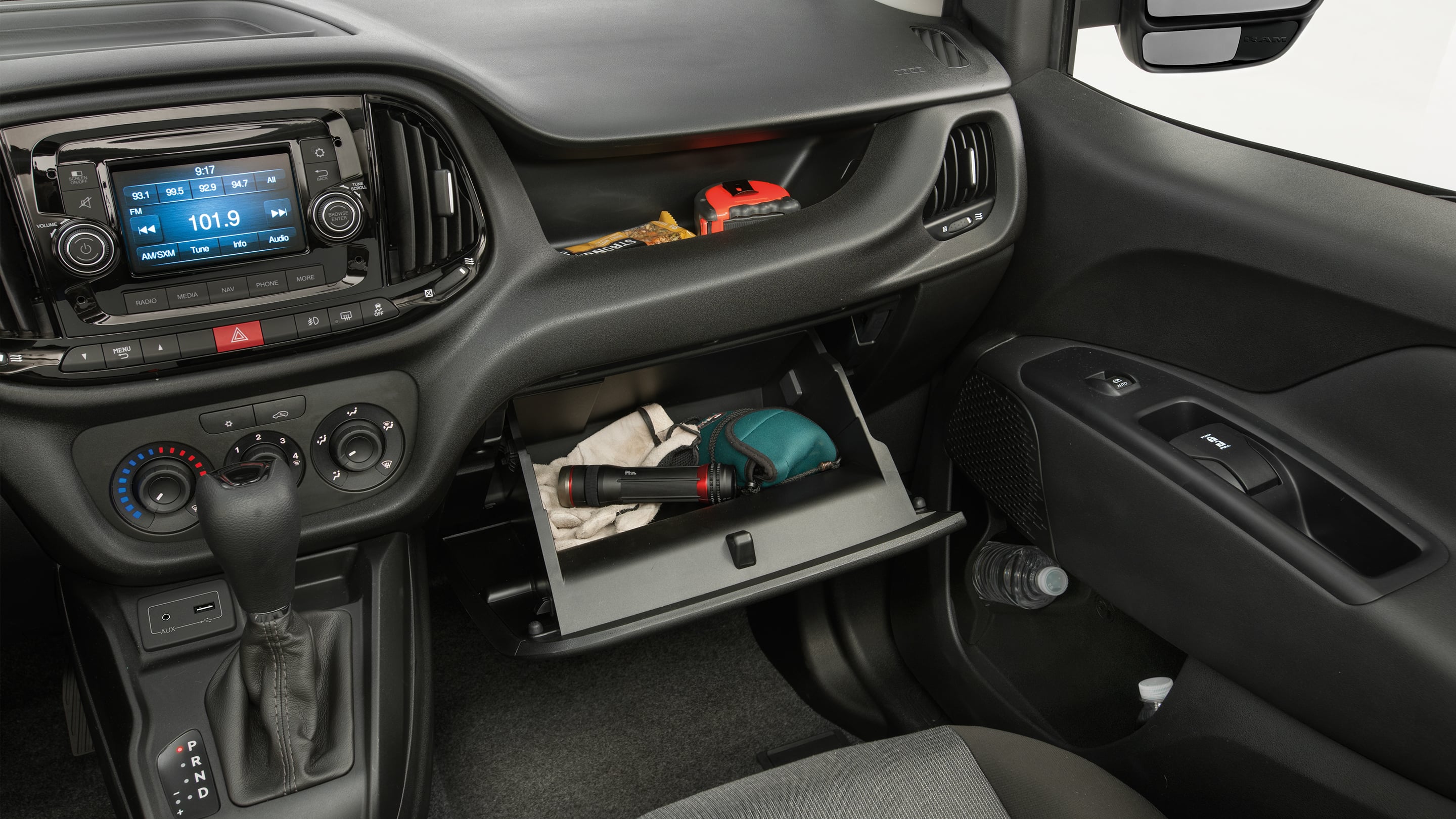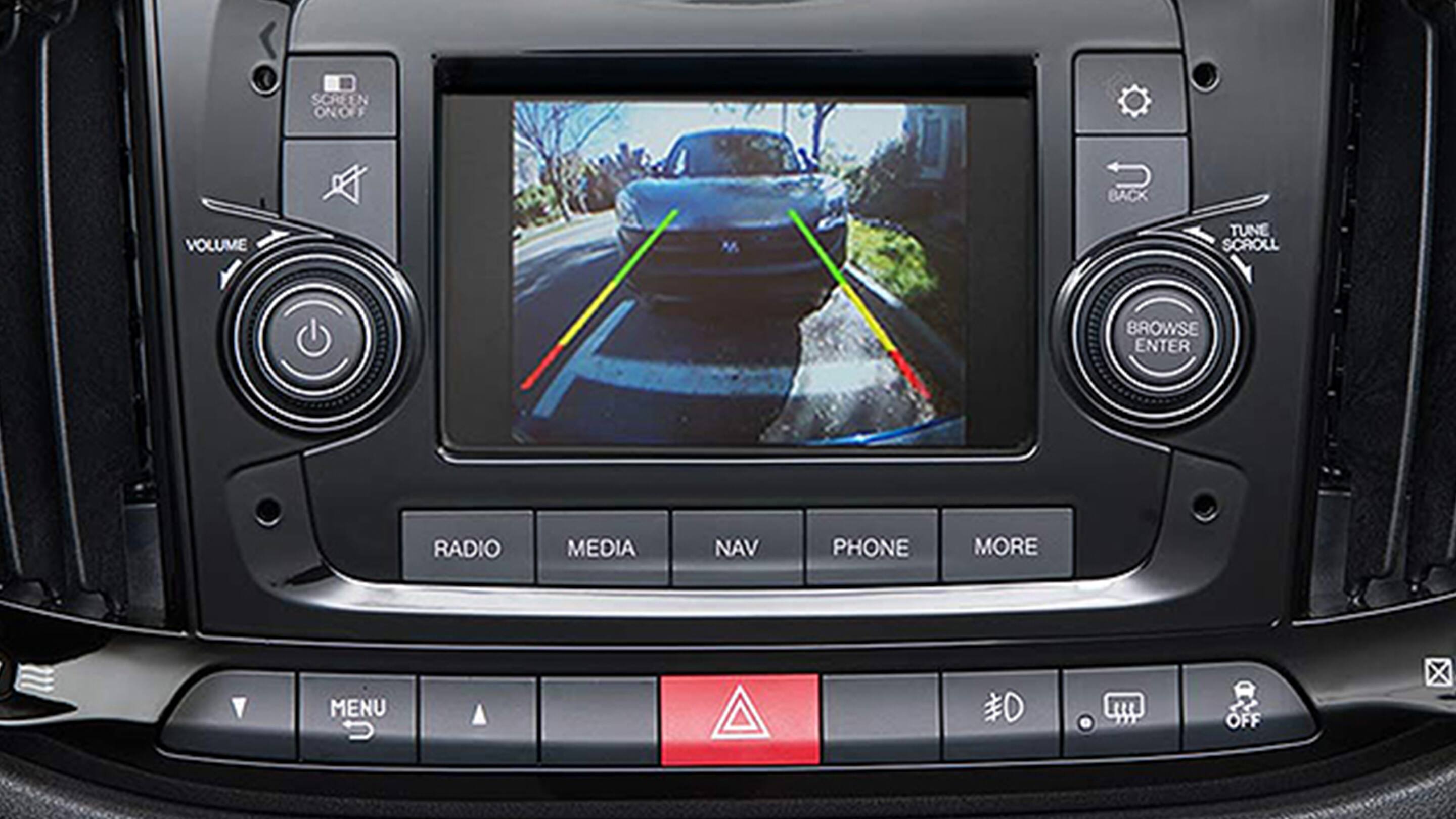 Final Thoughts on the 2018 RAM ProMaster City
Engineered with optimization in every system of this Class 1 van, the 2018 ProMaster City has the durability, efficiency, and space to keep up with your business and your clients' needs. With a host of available styling choices for the cargo space, organization will be tailor made to your job. With custom graphic deals, you can advertise on the go and grow your business to the fullest.
Apply for Financing
Schedule Service